Dr. Eric Meiner is a General Dentist at Hilltop Dental in Duncan. He is also trained as a specialist in oral surgery and IV sedation.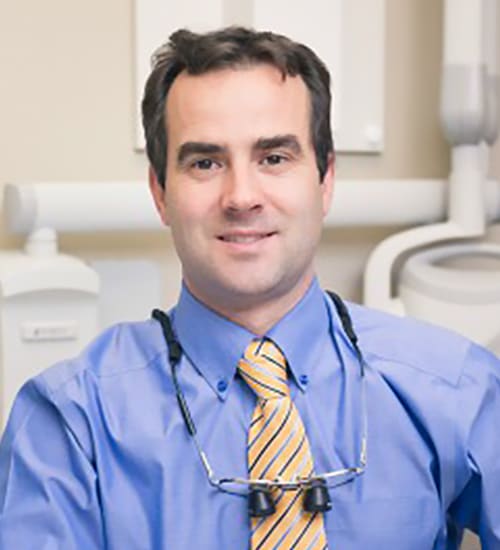 Dr. Eric Meiner
General Dentist
DMD, University of British Columbia
Dr. Eric Meiner is a General Dentist who grew up in Duncan and after many years of post-secondary education, he is pleased to be providing dental care to the Cowichan Valley. He obtained his dental degree at the University of British Columbia in 2004.
Upon completion of his DMD, Dr. Meiner spent a year learning and perfecting the techniques of IV sedation, dental implants, and other surgical procedures at the University of Texas Health Science Center in San Antonio.
After practicing in Nanaimo and Parksville, Dr. Meiner purchased his dental practice in Duncan. He currently lives in the Cowichan Valley with his wife Alyssa, son Jacob and daughter Grace. An outdoor enthusiast, he enjoys gardening, hiking, biking, skiing, and fishing.
Dr. Meiner has a dental office in downtown Duncan. He and his staff offer a variety of dental services with the goal of providing a friendly and relaxed atmosphere.
Dr. Meiner aims to provide all of his patients with quality service. He also strives to keep his patients well-informed about preventative dental care as well as treatment options as they become necessary. With any dental procedure, he works hard to have patients spend as little time in the dental chair as possible.